The people of Ondo East Local Government Area on Saturday, 12th September, opposed the rainfalls to welcome Governor Rotimi Akeredolu that was in the location for his second term re-election project.
The Governor as well as his project train were comfortably received by thepeople Akeredolu on his component, guaranteed them more makeover of country neighborhoods.
Our Media reports that Akeredolu is the prospect of the All Progressives Congress (APC) in the Ondo state governorship political election set up for October 10, 2020.
See the pictures: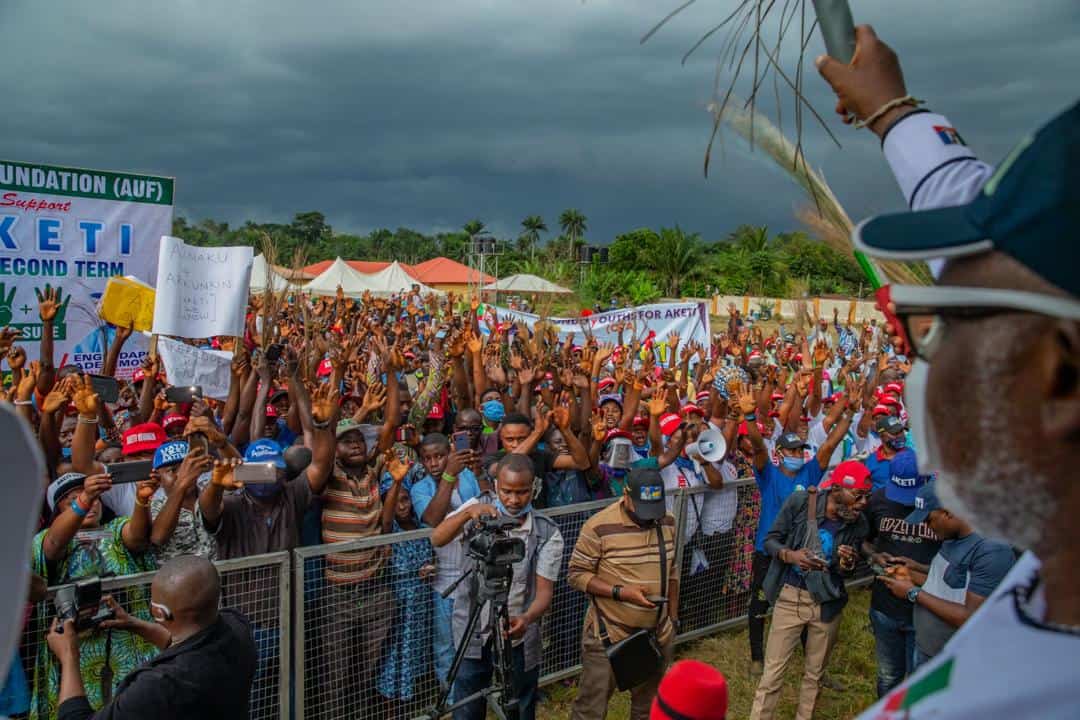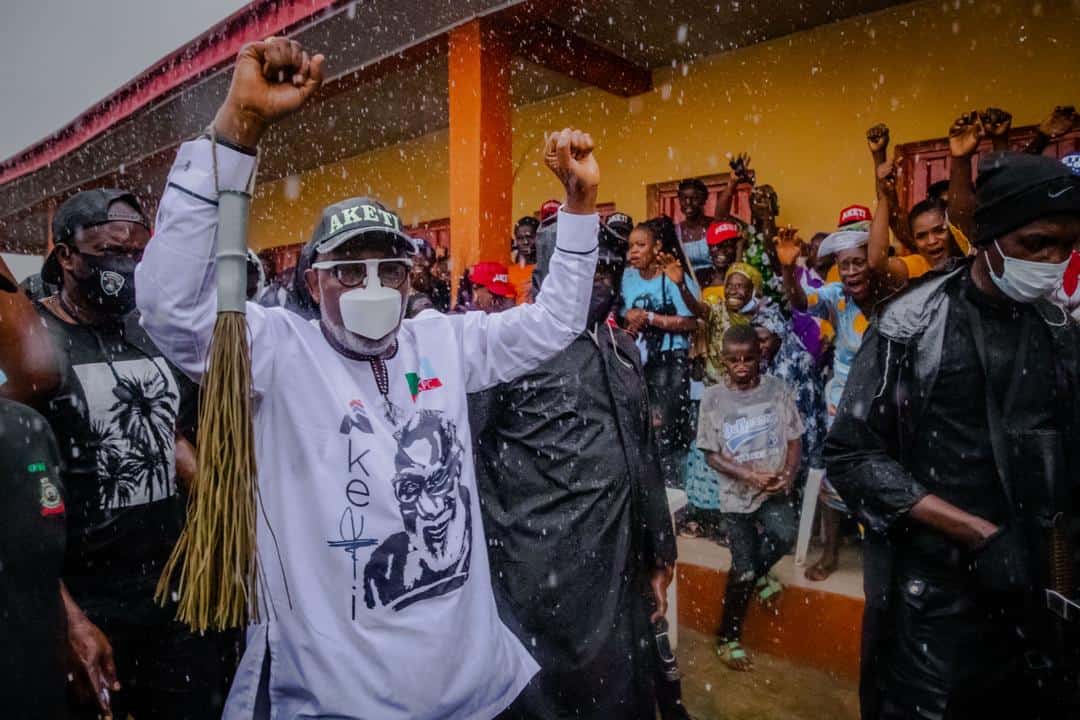 Share this: